GENERAL MANAGER
Position: Queen Bee (Gym Mom)
Fun Facts: Former Firefighter, avid dandelion grower, enjoys playing lots of sports with mediocre skill
Valerie began climbing at RockQuest in 1998, and fell in love with the sport. She has been in many roles at RQ but has been GM since 2006. She loves the Red River Gorge, but Seneca Rocks has a special place in her heart as trad climbing will always be her favorite. Although raising 4 crazy girls doesn't allow for much climbing time, she still loves it and sharing it with as many people as possible. Often referring to the community at RockQuest as her "second family", she loves seeing the sport grow and to be a part of it. Valerie truly believes anyone can climb, and they should.
YOUTH PROGRAM COORDINATOR

Position: Head Coach/Kid Boss
Fun Facts: Former competitive gymnast, owner of RQ office dog, Remy, enjoys trivia games and crafting
Becca began climbing at RockQuest in 2010. Since then, she has made countless trips to the Red River Gorge and beyond, spending as much time climbing outside as possible. Becca's capability to work well with climbers of all ages and abilities has been demonstrated by her success in leading the Cincinnati Slopers youth climbing team by developing the youth program curriculum to create skill growth for young climbers. As Head Coach of the Cincinnati Slopers, she has helped strong athletes compete at the regional and national level. Her patience and positive attitude help to maintain a friendly learning
environment.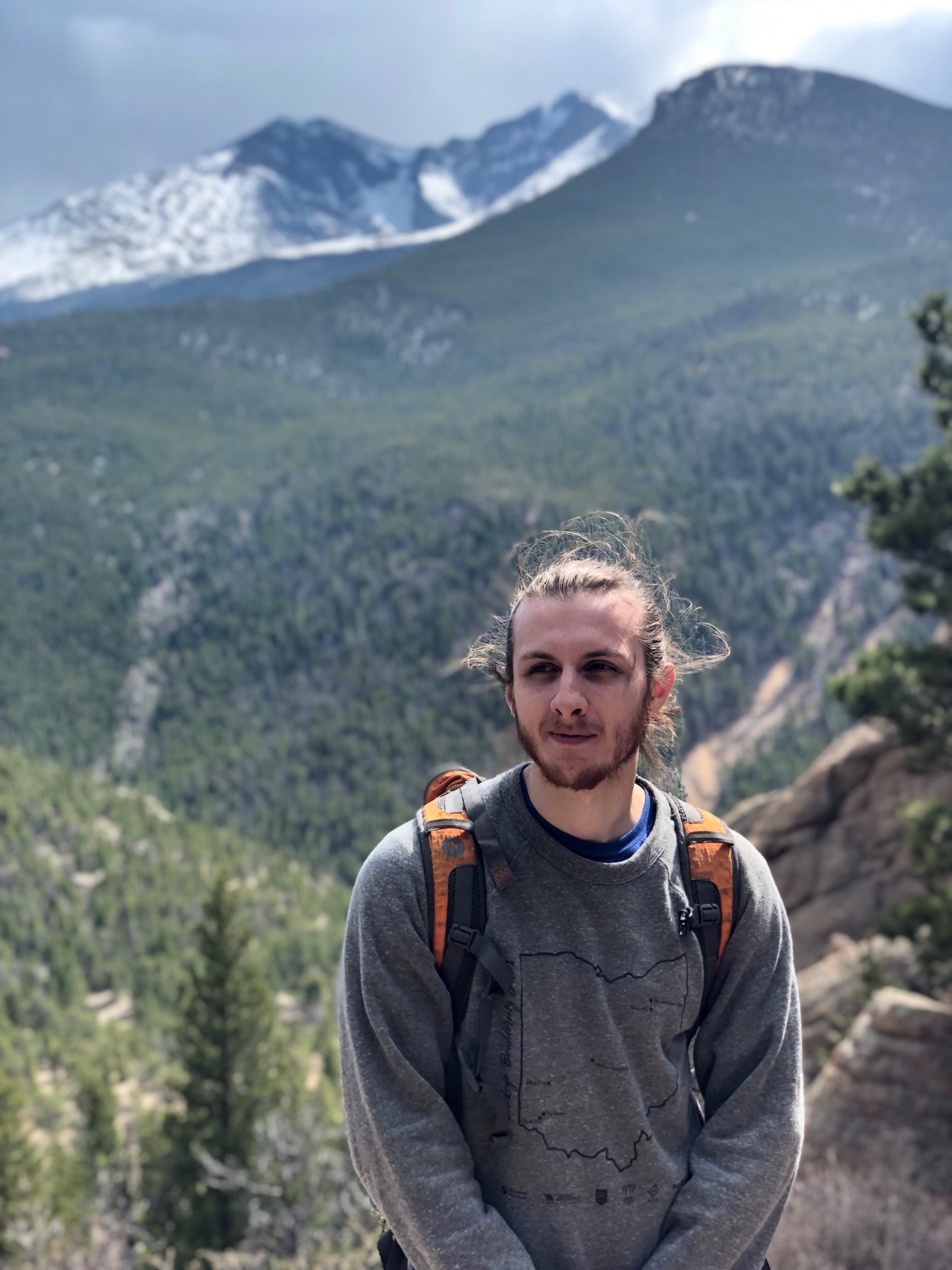 HEAD SETTER

Position: Hold Boss, Grip Slinger
Fun Facts: Afraid of heights, enjoys cooking various cuisines, mad Pokémon GO skills
James took over the setting department and has been creating unique and challenging problems since. His experience in setting goes back to his days at Wright State University. He continues to set at multiple gyms which only adds spice to his style. James is usually pretty quiet unless he is keeping Tanner in line. When he isn't in the gym, James enjoys spending time with his beautiful wife and bouldering outside.
ASSISTANT MANAGER/RETAIL
Position: Events and Gear Head
Fun Facts: Plays 15 music instruments, has PhD in Spiderman studies, enjoys trying new bourbons
Tyler joined the RockQuest crew after coming here from Tennessee. He has established lead climbing curriculum as well as getting our homeschool program up and running. He loves gear, wants all the new stuff and is always down to talk to you about it. Additionally, he operates our community group Boulders and Brews that meets on the first Friday of each month to boulder and then tour a local brewery. When Tyler isn't at the gym, or climbing outside, you'll find him on stage performing as St. Mary, St. Michael.